Modern Slavery Act Statement
M&I Materials is opposed all forms of modern slavery and human trafficking occurring in our business and supply chain. We have a zero tolerance approach to all forms of modern slavery, including servitude, forced and compulsory labour and human trafficking and we expect our suppliers to adopt the same approach. We are committed to ensuring that appropriate policies, processes and procedures are in place to identify and prevent these practices in any part of our business or supply chain.
Our Business
M&I Materials is an independently owned international business engaged in the commercialisation of specialist materials for demanding applications in a number of industrial market sectors. Our headquarters are in the UK, with subsidiaries in the USA, India and South Africa, and sales offices in China and the UAE. Our customers are located in over 60 countries around the world.
Our Policies
As part of our commitment to combatting modern slavery and human trafficking, we operate a number of internal policies and guidelines to ensure we are conducting business in an ethical and transparent manner. In addition to this Statement, these include:
Anti-Bribery & Corruption Policy
Whistleblowing Policy
Dignity at Work Policy
Equal Opportunities Policy
Corporate Social

Responsibilty

Statement
Recruitment Policy – includes conducting eligibility checks to work in the UK for all employees to safeguard against human trafficking or being forced to work against their will.
Our Supply Chain & Due Diligence Processes
We currently work with a variety of UK and international suppliers and professional advisors to support the business activities we carry out from our UK headquarters and manufacturing facility.
We have recently completed a thorough assessment of the risk of modern slavery practices within our supplier chain with the focus on our manufacturing and service suppliers, having concluded that such risks are low in relation to our professional services providers. The review found no evidence of concern. We will continue to manage this risk through the use of reputable suppliers and by taking a risk-based approach to assessing our supplier base, both new and existing suppliers. We will carry out annual reviews of our key and high risk suppliers through the use of questionnaires, and with supplier feedback, we will seek to continually improve our review process.
Training
To ensure a high level of understanding of the risks of modern slavery and human trafficking in our business, we will provide awareness training to all our employees, and more specific training all managerial and supervisory employees, as well as those directly involved in the supply chain operations.
This statement is made in accordance with s.54 of the Modern Slavery Act 2015 (the "Act") and constitutes our anti-slavery and human trafficking statement for the financial year from 1 April 2018 to 31 March 2019. It will be reviewed in September 2019. This statement applies to M&I Materials Ltd as the entity that falls within the criteria defined in the Act.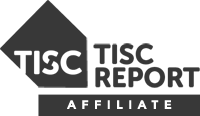 Giles Salt
Chief Executive Officer, M&I Materials Ltd
Date: 12 November 2018
For a printable version of the M&I Materials Modern Slavery Act Statement dated November 2018 as shown above please click here
To view the previous M&I Materials Modern Slavery Act Statement which was superseded on November 2018 please click here